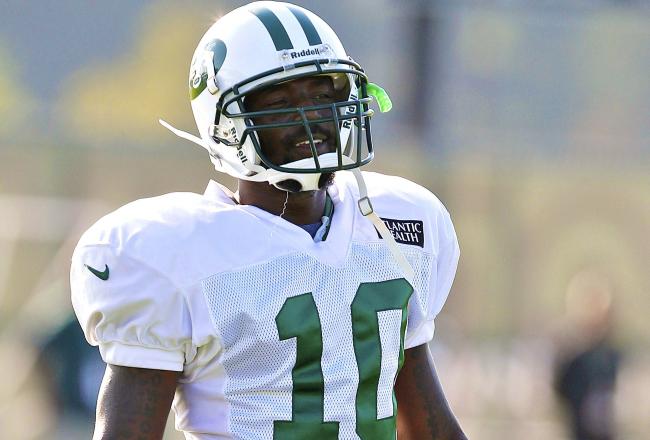 bleacherreport.com
Santonio Holmes to Miss Preseason Opener
Jets number one Wide Receiver Santonio Holmes will not be playing on Friday in the preseason opener against the Cincinnati Bengals due to a rib injury.
Holmes injured his rib in Saturdays scrimmage with the injury occurring when Antonio Cromartie hit him. Positive news for Holmes is that the X-rays came back negative on his ribs. Holmes has not practiced since, and will probably miss the second preseason game as well.
"I'm getting better every day right now, "Holmes said on Tuesday. "I'm taking it one day at a time. When I feel the need for contact and the trainers are ready for me to have contact, then ill be ready to roll".
The Jets will also be missing Jeremy Kerley who was a hamstring injury so Quarterbacks Mark Sanchez and Tim Tebow will be throwing to rookie Stephen Hill, Patrick Turner, and Chaz Schilens.