Knicks Sign Rasheed Wallace
http://www.msg.com/content/dam/msgcom/videoThumbnail/nykwallace_100312_752x424_2286624246_large.jpg/_jcr_content/renditions/original
The New York Knicks, already the oldest team in the a little older this week with the addition of power forward/center Rasheed Wallace. The Knicks and Wallace agreed to non-guaranteed contract for the veterans' minimum of $1.7 million for one season. Wallace ended his retirement to play for the Knicks, last playing in the NBA during the 2009-2010 season for the Boston Celtics.
"I'm not expecting to come in here to average 25 points. I'm not expecting to come in here to average 35, 40 minutes," said Wallace. "I'm not one to complain. I know I'm not the number 1 guy here. I'm willing to accept my role." Wallace is expected to help the Knicks off the bench as a backup to starting power forward Amar'e Stoudemire.
Wallace will add another dimension to an already deep Knicks team, as he is an above average post defender and can knock down an outside jump shot. His veteran leadership will also be coveted, as the goal for the Knicks front office this off-season was to surround Stoudemire, Carmelo Anthony and Tyson Chandler with veterans as the Knicks are in win-now mode.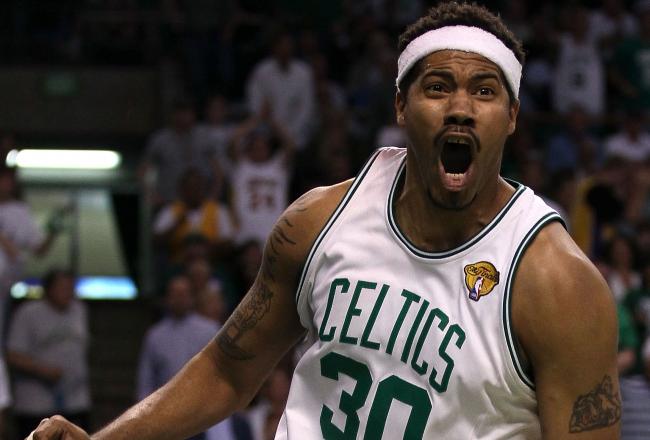 http://img.bleacherreport.net/img/images/photos/001/920/315/hi-res-101905442_crop_exact.jpg?w=650&h=440&q=75
Part of the reason Wallace came out of retirement and joined the Knicks was the feeling that the Knicks could win this season. Wallace's agent, Bill Strickland, also added that the relationship that Wallace has with Knicks head coach Mike Woodson made it an easy choice for him, as Wallace was either going to join the Knicks or stay retired.
Woodson and Wallace go back to the 2003-2004 season, when Woodson was an assistant on Larry Brown's Detroit Pistons staff that won the NBA championship. After some coaxing and convincing from Woodson, Wallace decided he would give it a go in late August and started making appearances at the Knicks training center in
Greenburgh, New York
.
What exactly will be Wallace's role with the Knicks people will ask, and that is still up in the air. "It's not like we're looking at a player who's going to play a lot of minutes," Woodson said. "He's an insurance policy and (a) what-if."
As stated earlier, Wallace should see some minutes as the backup to Stoudemire and can also fill in at center when needed. Wallace will have some catching up to do, being away from the NBA for two seasons and playing only in North Carolina Pro-Am leagues.
Here is a video of Wallace at the pro-am
but please be advised, the video contains strong language and is not suitable for all ages.
Even without viewing that video, it is common knowledge that conditioning will be a concern for Wallace and the Knicks. "If he gets in and plays 5-10 minutes, we've got to hope it's the best 5-10 minutes to help us win basketball games. We've got enough guys on this team that we don't have to play guys a lot of minutes," Woodson said.
"We're not looking to have Rasheed play 40 minutes a night…. He's a veteran player who knows what it takes to get himself in game-ready shape and we have high confidence that he'll be ready to go when it's time," said Stoudemire when asked about the signing.
No matter how its cut, this is a low-risk, high-reward move for the Knicks. If Wallace proves to be too far from basketball shape, they can cut him no problem since his contact is not guaranteed. But if he gives the Knicks any type of production, he can be a valuable piece on what has become a very deep team both on and off the court with his knowledge of the game and experience.