Linsanity Official Ends in New York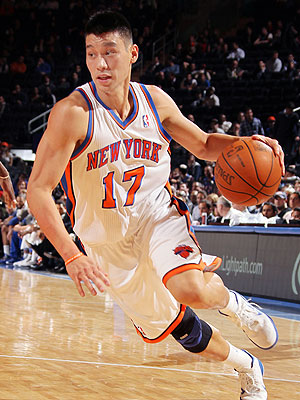 http://img2-2.timeinc.net/people/i/2012/news/120227/jeremy-lin-300.jpg
Just as quickly as Jeremy Lin became a sensation in
New York
, he has been shown the door from
Madison
Square
Garden
. struck on the magic of Linsanity in
New York
as Jeremy Lin will be going back to the team that cut him, the Houston Rockets, with a big contract the New York Knicks felt was too much to match. The Knicks had until Tuesday, July 17 to make a decision, but it had been being reported since Sunday July 15
th
that the Knicks were not going to match.
Lin signed a big three year, $25.1 million contract that included a "poison pill" third year in which his base salary would have skyrocketed to $14.8 million. Lin got basically $1 million for every start he made last year, which is unheard of even in the NBA where bloated contracts are common.
One reason the Knicks decided against retaining Lin was the money he would have cost them. As a tax paying team, the Knicks have to pay two and a half times every dollar they are over the salary cap, meaning in the third year of Lin's contract, he would have effectively been costing the Knicks nearly $30 million. That was something the Knicks management was unwilling to do after deliberations throughout the weekend and decided it was best to let him walk and go a different route. Even with the massive amounts of money the Knicks could have made off Lin, it was not worth the money they would have to pay. They will still reap tons of money as they sold-out their season tickets even before Lin came back.
That other route for the Knicks was to make acquisitions to replace Lin. With Lin in limbo, the Knicks got going adding three veteran point guards. The Knicks stole Jason Kidd for the mid-level exception at three years and $9 million from the Dallas Mavericks and signed Argentinean veteran Pablo Prigioni to the rookie minimum.
The sign and trade for point guard Raymond Felton is what really set off the end of Linsanity rumors that eventually came to fruition. Felton was quoted as saying that Lin would be sent packing once the Knicks finalized the trade for him; Felton was right as Lin's offer sheet was not matched.
The moves the Knicks made at point guard will more than make up for Lin in my opinion. Lin had trouble meshing with Carmelo Anthony once he returned from injury, having his stats drop dramatically when on the court with Anthony. Players will blame Anthony for such a drop off, but Lin should have some blame placed on him as well as his turnover rate was sky-high and he lost all aggressiveness with Anthony on the court.
Felton had an outstanding half of season with the Knicks before being shipped out in the Anthony trade two seasons ago. His return people hope will rejuvenate Amar'e Stoudemire, who struggled last season no matter who was on the court.
Kidd and Prigioni will also bring veteran leadership and experience that Lin just does not have yet. Kidd has experience against and beating the Miami Heat, while Prigioni has played competitively for nearly 17 seasons in the Olympics and overseas.
Another thing these veterans bring is shooting ability. With the offense undoubtedly going to be run through Anthony, the Knicks will need shooters on the court to space the floor. Felton and Kidd are better spot up shooters than Lin, which will help in the long run.
One thing that has not been talked about but is a big reason for Lin not being brought back is James Dolan. Everyone pokes fun at Dolan because of the ineptitude of the Knicks recently and some of his bone headed moves, but he is not someone to cross, which Jeremy Lin may have done.
Lin hag agreed to a contract with the Rockets at first thought to be worth four years and $28 million, which the Knicks responded with saying they would definitely match; Mike Woodson went as far as to call Lin his starting point guard for next season. Within a day, the Rockets and Lin announced the signing of a three year $25 million contract, which included the $14.8 million third year instead of a third year of $9 million with a team option on the fourth year.
This move reportedly infuriated Dolan, as he felt slighted and betrayed by Lin, who had received his break with the Knicks and turned around and basically turned on them.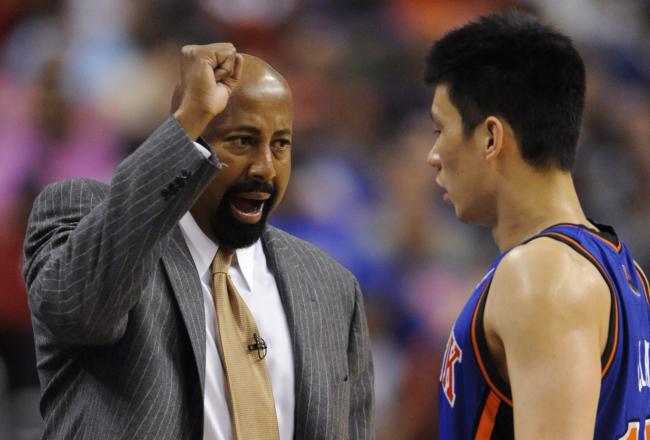 http://img.bleacherreport.net/img/images/photos/001/765/317/uspw_6120732_crop_exact.jpg?w=650&h=440&q=75
There was also word going around that some people within the Knicks organization and staff, namely head coach Mike Woodson and Anthony, was not happy with Lin. Woodson secretly did not fully buy into the whole Linsanity thing, feeling Lin did not have as much potential as some fans thought he did, something many advanced NBA scouts share. Woodson, along with Anthony, was also not happy that Lin was not more willing to play in the playoffs when the Knicks were in desperate need of players with Iman Shumpert and Baron Davis both going down with season-ending injuries. The unwillingness to play rubbed them the wrong way, as it gives off and impression of putting yourself in front of the team because of looming free agency; especially when Lin deemed himself 85% ready. No one is 100% healthy come playoff time, so someone considered 85% is a pretty healthy and expected to play.
http://www.midwestsportsfans.com/wp-content/uploads/2012/07/jeremy-lin-carmelo-anthony.jpg
No one except the Knicks and possibly Lin will know the real reason as to why Lin will no longer be playing for the Knicks. Money is usually not a problem with the Knicks, so do not always believe everything you hear in the media. At the same time, maybe money was the issue, which would mean that the new Collective Bargaining Agreement that was put in because of the lockout may actually be working. When a team as big time and rich as the Knicks are afraid of looming tax problems, it would seem the CBA is doing its job of making teams think twice about flying past the salary cap.
http://nyc.barstoolsports.com/files/2012/07/2785-jeremy-lin.jpeg